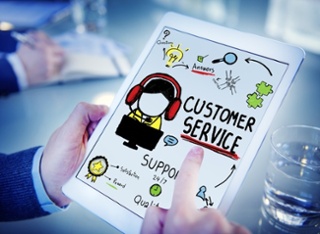 The culture of your company has a big impact on the way your customers experience your service. Think about the last time you had to call a customer service line. Could you tell that the employee on the other end of the line was bored? Or perhaps that they were having a bad day? Can you tell when the customer service agent is smiling and happy to be at work? Most likely the tone and inflection used by the customer service agent plays itself out in the way they ask and answer questions. A company with a positive culture will encourage their employees to share that positivity with customers online and through the phone.
What Kind of Culture Are You Promoting?
The first question you need to ask yourself is what kind of culture you currently have within your business. Do your online customer service agents take their job seriously? Do you take steps to make their job interesting and enjoyable? Often the companies with the worst customer service are not the ones with a "bad" culture, but rather with a lazy or uninspiring culture. It takes real work to create a culture that makes people want to come to work and do a great job. Remember, your customers can tell when your employees would rather be doing anything but helping them. It shows in the speed of their responses, their choice of words and their willingness to make the situation right at all costs.
Are Your Employees Empowered?
One of the most common excuses that customers get from customer service agents is "I can't because I need manager approval." That response comes in many forms, but it boils down to the fact that employees are not able to do anything to help the customer without asking for help. From the perspective of the customer, this just looks like inefficiency, and perhaps unwillingness to solve the problem. It usually results in another phone transfer, or waiting a few extra days for a response by email. Bob Farrell's famous "Pickle Principle" is often used to teach employees to put customers first, and do whatever it takes to solve the problem. It shows that employees need to be confident in their ability to offer solutions without delay, and without fear of being reprimanded later.
Do You Have a Written Customer Service Strategy?
Maintaining a positive culture for your customer service agents means writing it down and referring to it frequently. Your online customer service agents need to know what matters most when they are interacting with any customer. Many companies, like Slappey, have written pledges that they use to remind customer service employees of what they should be focusing on. Writing down your strategy and discussing it with your team members helps ensure that everyone keeps the principles fresh in their mind and contributes to a culture where these tenets are central to everyday operations. Nobody should be able to say that they don't know when asked about your customer service pledge.
Companies who promote a strong culture of great customer service are rewarded with more loyal customers. If all of your online customer service agents are held to the same standard, customers know that they will always receive consistent service they can trust. Building that culture takes time and regular reviewing of online customer service cases to determine whether or not your agents are able to give customers what they really need.