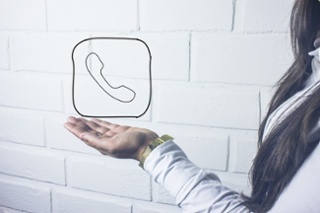 If you're on the fence between moving to a virtual phone system or using a traditional business telecommunications model the question is which one is better. Unfortunately, there is no simple answer to this equation. The better system will be the one that meets your needs most accurately by making use of the best technology available for your budget.
What Kind of Existing Equipment Do You Have?
Does your company already have servers in place that are capable of handling a virtual phone system? If so, it may be reasonable to pick up a software license and move forward with a virtual telecommunications model. If not, the price of moving forward will determine whether or not it is the right fit for you.
What is Your Budget?
Determining whether a virtual phone system or a traditional one is better for you will largely be based upon how much you want to spend. Virtual phone systems offer a wider breadth of functionality than traditional systems, but that functionality comes at a premium cost. If your budget can't handle adding new hardware and software, a traditional system may still be the better option for you.
What Are Your Long Term Goals?
What functionality do you need most? With a virtual phone system, you gain a greater ability to scale your telecommunications system up or down as needed. However, if you do not foresee the need for these advanced features in the near future, you may be better off saving your money today and spending it on technology that can improve your bottom line. If your goal is to move to a virtual system long term, but your budget can't accommodate the added expense today, ask your communications service provider about creating a 3-5 year tech plan that could get you there over time.
Communications systems should never be one-size-fits-all. Your communications system needs to be the one that most closely aligns with your long-term goals and your budget. For growing businesses and those that need high-level tech, a virtual phone system may be the right fit. However, traditional phone systems still provide adequate service to a wide range of businesses in all industries, and may serve your needs just fine. If you have existing equipment that makes the transition to a virtual system easy, you can take advantage of your resources and save money, but if the cost of upgrading is too high, don't be afraid to continue using traditional equipment until you can afford an upgrade.