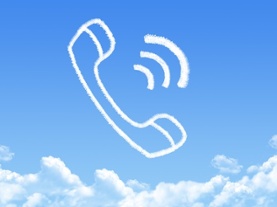 Choosing a cloud phone provider is not a decision to be taken lightly. Each provider has a unique set of products and services to offer, and not all plans are created equal. It's important to evaluate plans side by side and ask the right questions to truly understand whether or not you are getting the best deal.
Suitability to Your Organization
This is a big deal, despite the fact that it is usually overlooked during the consultation. Do they provide cloud phone plans that are specifically suited to the size and type of organization you are running? Do they have any other customers who are similar in scale to your organization? Just because they can serve a huge call center enterprise does not mean that they have the tools necessary to serve a small to mid-sized warehouse, or vice versa. Close compatibility with your business type is a must.
Integration Processes
When you sign up for cloud phones, the hope is that they will fit perfectly into your system with minimal disruption to your normal operations. However, this often requires the support of a fully trained implementation and integration team working on your behalf. As you evaluate cloud phone plans, ask each service provider how they will assist you during the implementation process and whether or not they will provide support and training to your team in the months following the installation. Avoid those who don't offer seamless transitioning with full support.
Service Guarantees
Finally, as you discuss your options for cloud phone plans, ask about the provider's service guarantees. This subject is larger than their up-time and customer satisfaction scores. You also want to know if they can guarantee ongoing support for new innovations in the business communications world, and if they have the redundancy and security measures in place to survive the changing risk landscape.
Backup Plans
In the event that things do not go according to plan with your new phone system, you need to know what kind of support you will receive from your service provider. For instance, if you suddenly discover that your internet is not reliable, and you cannot get a better connection, does your cloud phone provider offer a different network solution that will work for you. Do they approach every project with the same one-size-fits-all mentality, or are they really interested in providing you with a solution that works for you and willing to pull out all the stops to ensure you are satisfied throughout the entirety of your contract? Remember, if you are not satisfied with your service, it could take up to 45 days to port your phones to a new service, so there is limited ability to make an emergency move if things aren't working out. It is better to ensure that you have options within your contract than to jump ship after you're faced with a real emergency.
All cloud phone plans look similar on paper, but it is the background details that will really tell you whether or not you are getting the best service. Don't just read brochures. Ask questions, take notes, and evaluate the options with your management team to decide which plan will give you the best results long term.