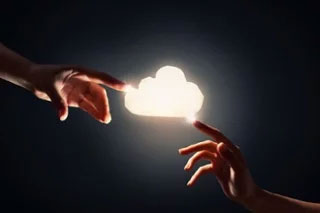 If you are considering the move to a cloud based phone system, one of the biggest questions you need to ask is where you will get your support from. Depending on the specifics of your phone system infrastructure, you will be relying on a mix of hardware and software, on-premise and in the cloud. You need to know whether or not your cloud provider offers end-to-end support for your entire system, or if they are only concerned with their end of the program.
Consistent Updates
End-to-end support for your system means that the cloud provider is in charge of keeping the software on both ends of the system up to date. The service you are paying for should include regular updates of the software existing in the cloud, ensuring that you have access to the most up-to-date version in a timely manner.
Technical Support
Another important part of end-to-end cloud phone support is having customer service agents available to help you when you get in trouble. Whether it's a system-wide crash or a small-scale problem, you want to know that there is someone available to answer questions and guide you through the process of getting back online. This also gives your employees a single point of contact for resolving issues, eliminating confusion. In addition, you want to know that they have a reasonable average response time when your employees file a support ticket, so that you don't end up on hold waiting to hear back. Don't just accept an estimated response time from a sales rep, but ask about how their response time is measured and what they do to keep their response times low.
Responsibility for the System Components
Lastly, end-to-end cloud phone support guarantees that your cloud service provider is responsible for keeping the system running according to plan. Their job is to provide you with a complete solution which includes a properly configured network connection, which may or may not include separate networks for phone and computer systems, as well as the individual phones, firewalls and other components. Ideally, your cloud phone provider will be in charge of getting all of the pieces right so you won't have to worry about them yourself. If they do not offer this level of cloud phone support, then you may still be faced with troubleshooting issues on your end without their assistance in the future.
Before you sign a contract for any phone system, ask about their cloud phone support. You will want to find a provider that offers end-to-end support, so you can enjoy a hassle-free transition and implementation. As a small or mid-sized business with limited IT resources, this ensures that problems will be resolved quickly and effectively by the service provider with minimal input from your end. It also improves the compatibility and overall maintenance of your system long term. End-to-end support will ultimately save you trouble and money during your phone system upgrade.